World Embryologist Day: 'You really feel that you are helping people'
To celebrate World Embryologist Day, HFEA Authority Member and Clinical Embryologist Jason Kasraie, reflects on how his career and how the sector has changed over time.
The thing about assisted conception is that you really feel that you are helping people.
Most people who enter the field of embryology now, do so having researched and planned extensively, often undertaking specialist higher degrees and gaining experience in the field working in more junior roles before applying for a coveted training post. Many turn down medical school places to pursue their dreams. They are highly motivated, highly intelligent and know exactly where they want to go in their careers. Clinical embryologists now have a clear and robust training pathway through to Consultant level. It wasn't always that way.
My experience could not have been more different (although, in my defence, it was almost 30 years ago!). My bachelor's degree included a year in industry. I remember standing by the 'job board' in Uni, looking at possible placement opportunities, a position in an assisted conception centre had caught my eye and a lecturer (subsequently an eminent Professor in the field of reproduction) happened to be walking by. 'You should apply for that one,' she said, without stopping, 'it would suit you!'. As I had no real idea what I wanted to do after graduation, I decided to follow her advice. I never looked back.
Within a couple of weeks of starting my placement, I knew that I wanted to build a career in the field. The thing about assisted conception is that you really feel that you are helping people. Working within a multidisciplinary team including medical, nursing and admin colleagues, you are involved in key clinical decisions on a daily basis and can really influence patient care for the better. If a patient is successful, you get to see the results when they bring their new children in to the department. If they aren't successful (and we have to remember that this is the case for a significant minority), you help ensure that they are supported through this process and receive appropriate future options and counselling so that they can move forwards with their lives.
From very humble beginnings (my first job most mornings was making a cup of coffee for colleagues), I grew with the profession, attaining specialist qualifications and degrees and eventually becoming a Fellow of the Royal College of Pathologists and entering the higher specialist (Consultant) register.
As the people who perform IVF, embryologists have the greatest influence on the chance of success for patients undergoing treatment. Whilst they don't always get recognition from patients because they tend to have the least patient contact (please, if you are a patient and you write a thank you letter, remember to thank the embryologists as well as the doctors and nurses!), they are increasingly acknowledged and respected by medical and nursing colleagues in the field as well as stakeholder organisations.
Embryology has changed enormously over the last few decades, massive improvements have been made to laboratory and scientific services and success rates for assisted conception have continued to rise. There is still much work to be done though and developments in areas such as artificial intelligence and artificial gametes (to name a few) look set to revolutionise the field going forwards. In clinical embryology, there are always exciting and fascinating developments on the horizon.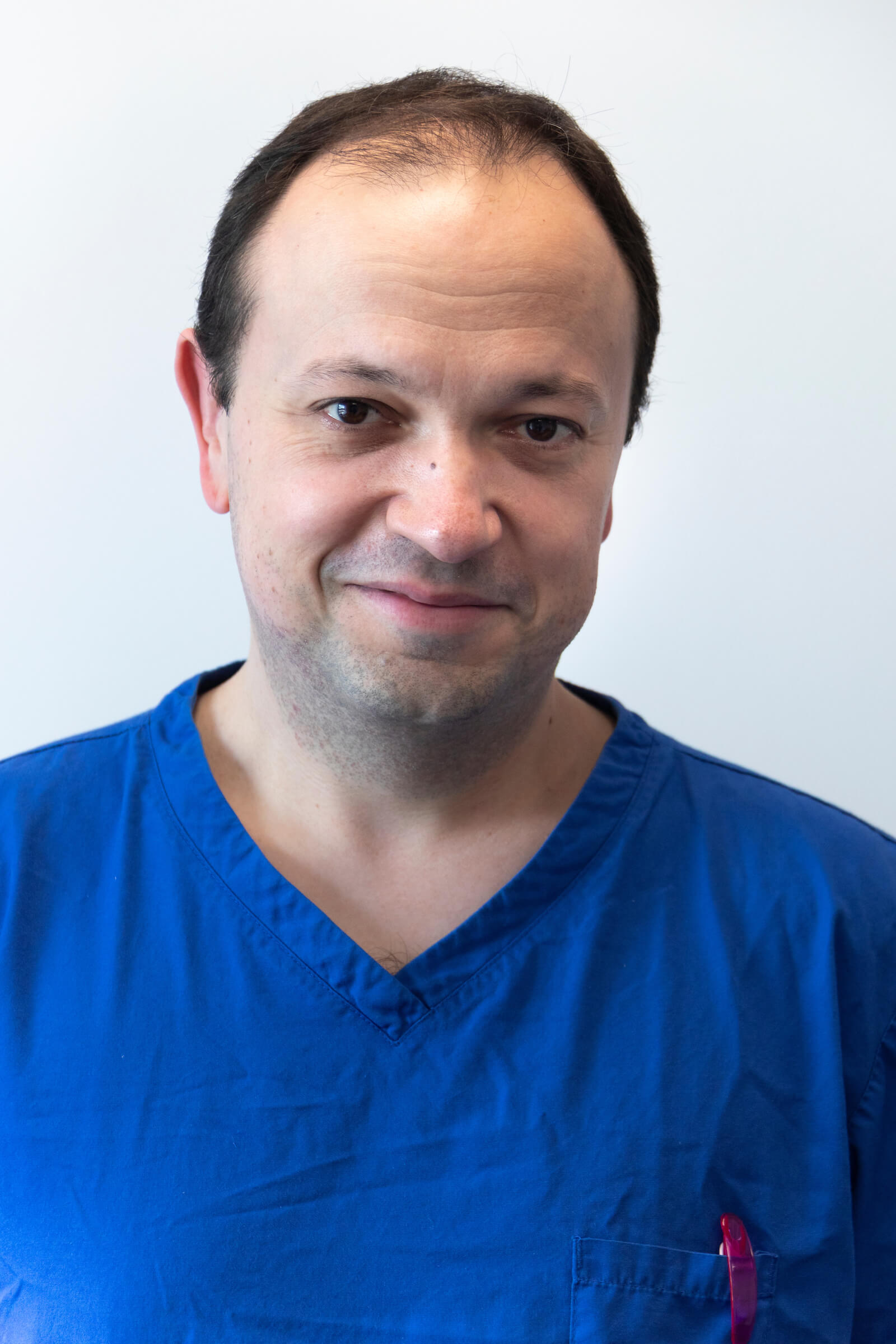 Jason is a Consultant Embryologist, head of fertility services and Human Fertilisation and Embryology Authority (HFEA) and 'Person Responsible' at the Shropshire & Mid-Wales fertility centre. He was the founding Chair of the Association of Reproductive and Clinical Scientists (ARCS) and past Chair of the Association of Clinical Embryologists (ACE). He has worked in the sector for almost thirty years and has been afforded a broad perspective on the field through activities including his work as a member of the board of the HFEA, a Director of the Association of Clinical Scientists, a member of the professional council of the Association for Healthcare Science (AHCS) and a member of the Genomics and Reproductive Science specialty advisory committee at the Royal College of Pathologists (RCPath). He is a visiting Professor at University Centre Shrewsbury and the University of Chester.
Review date: 25 July 2025