Surrogacy in the UK is built on trust and patience, but it's absolutely possible to create your family this way
by Michael Johnson-Ellis, TwoDads
It was the Summer of 2012 - you could not move or turn on a TV without the reminder of the Olympics. London was open to the world and determined to make us all proud. It was also Pride month (June for those that are not familiar). Pride month is celebrated worldwide thanks to the Stonewall riots. This was considered the beginning of the uprising of LGBTQ+ people, and an opportunity for our community to finally be heard.
I attended Birmingham Pride each year, although this year it was going to be different. I was single and was looking forward to seeing all my friends. Who knew that within the first 20 mins of arriving I would meet my now husband, who happened to work for London 2012 and was in Birmingham that weekend?
We began researching surrogacy in 2013, and the UK was our preferred pathway. Whilst the legal framework is not perfect, it is absolutely possible and fairly straightforward to create your family this way, providing you do your research, take your time and remember that surrogacy in the UK is built on trust, friendship and buckets of patience. We opted for an independent journey, which meant we did not use one of the main not-for-profit organisations. This was mainly due to the fact none of the organisations at the time were registering new intended parents due to a shortage of surrogates.
Caroline approached us in early 2015 - she was married with four children and had never been a surrogate before – she was adamant on helping a gay couple, and that is exactly what she did. She was the only surrogate we ever spoke to, but we spent six months getting to know her (and her family) before we began treatment.
We chose our first clinic close to Caroline, near Manchester. They have experience of supporting the LGBTQ community, and have a surrogacy programme. We also warmed to their donation lead and built a great relationship with her. The clinic also found us our egg donor too. We were using my sperm for our first child, so we matched the criteria for the donor to Wes. Blue eyes, blonde hair and fair skin. The wait took less than six months, and our treatment began. In February 2016 we transferred one day 5 blastocyst (mature embryo), and two weeks later Caroline tested. We were going to be daddies.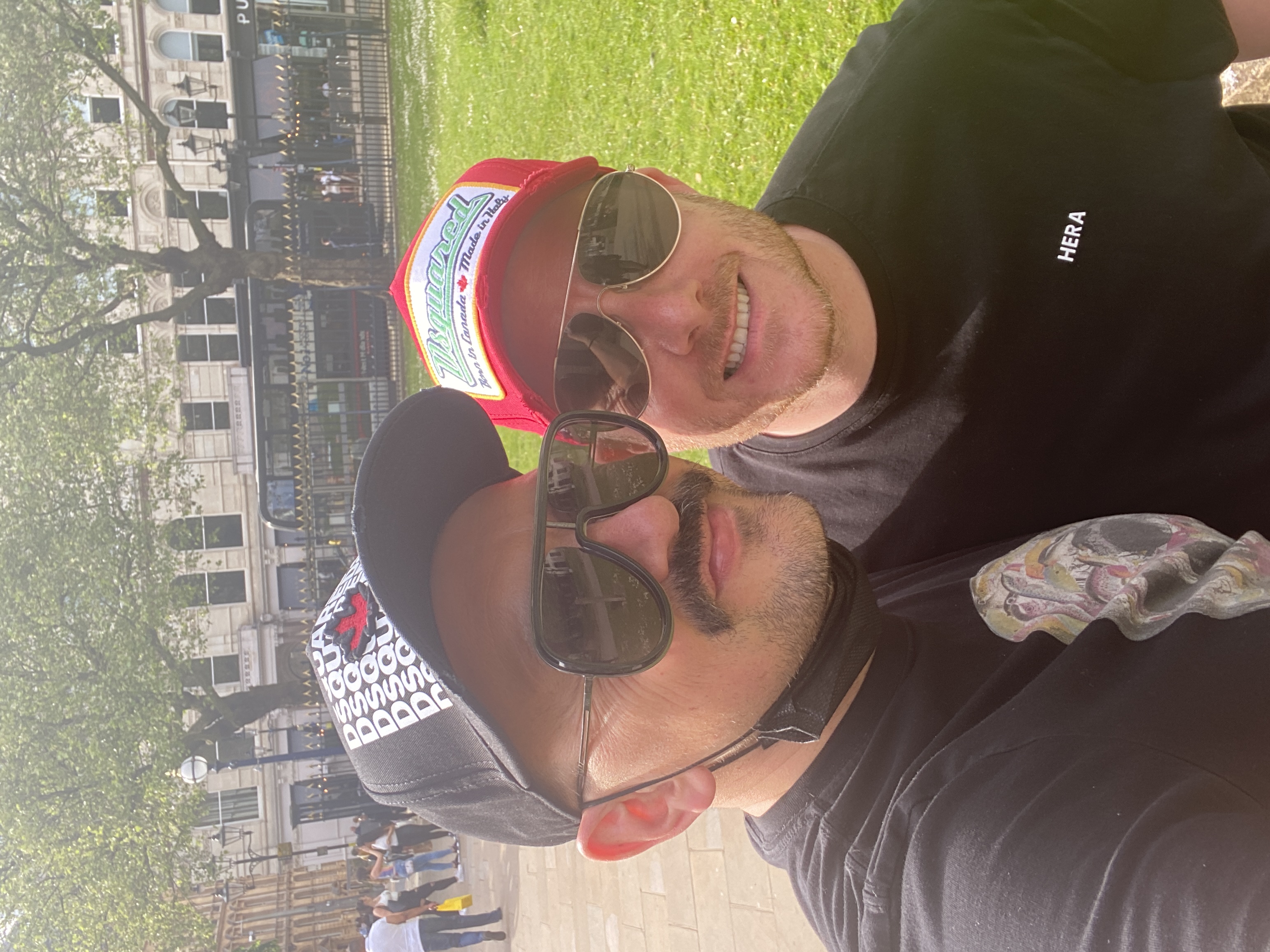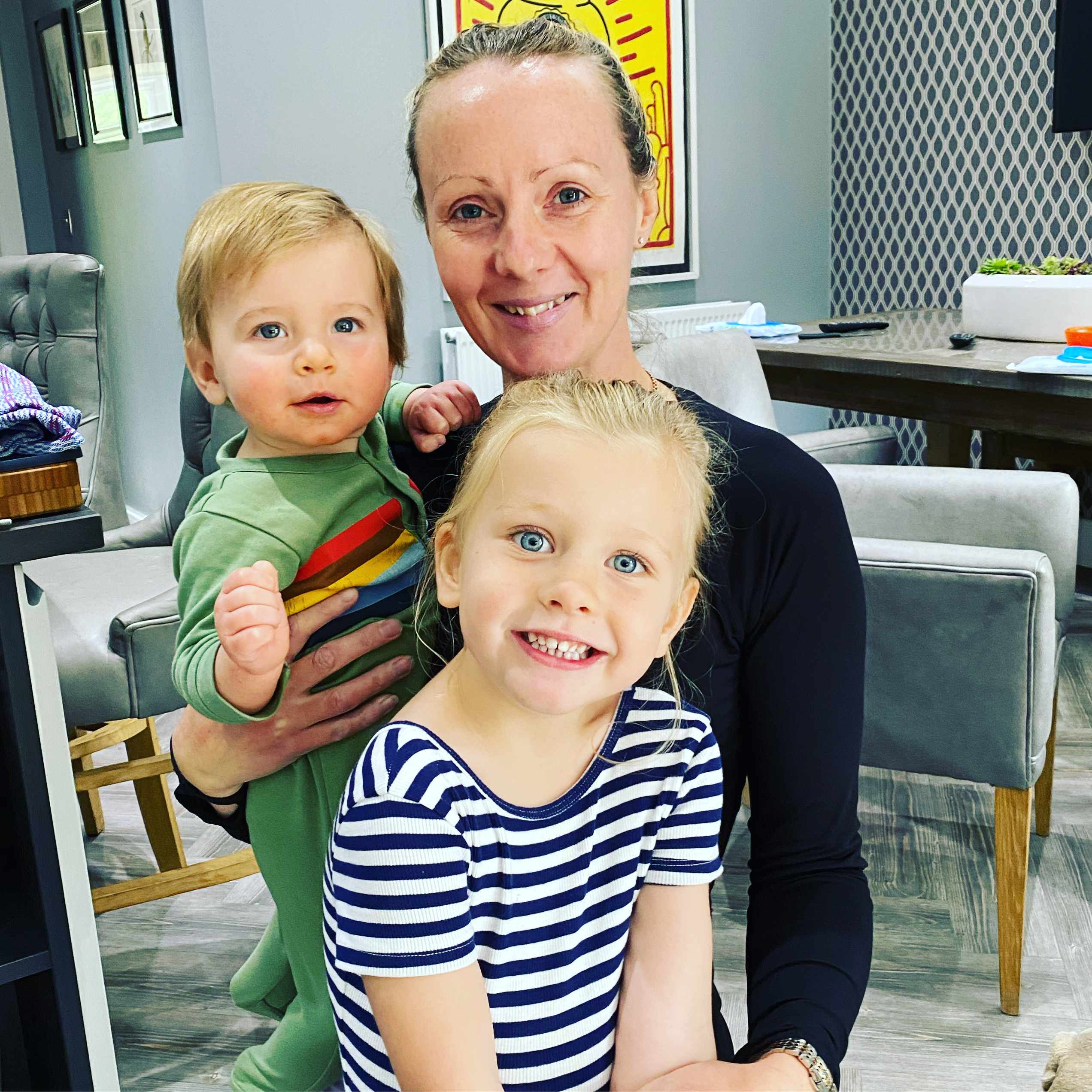 During the pregnancy it was clear the NHS wasn't quite equipped for two men having babies, nor was policy or the education of healthcare professionals adequate too.
We were told our baby had to be handed to us off site, in a car park and that our pregnancy was not going to be straightforward.  This was the beginning of why TwoDadsUK was founded. We needed to be a voice for other intended fathers and surrogates that were creating families this way. Intended fathers were 'putting up' with this unfair treatment, and no one was challenging policy. Until now.
We worked with our NHS Trust, our consultant and amazing midwife to rebuild a wonderfully inclusive policy - a policy that later became a blueprint for many other NHS trusts in the Northwest of England.
Our birthing plan was just as we wanted, nothing out of the ordinary. We just wanted a space to be with our baby on the ward, near Caroline. As we were having an elective c-section the one compromise we had to make was that we would not be allowed in theatre, and therefore see our child being born. However, it was important that Caroline felt safe and comfortable, and that she had her husband by her side. The plan was that he would bring us our baby to our side room and tell us the sex of the baby. However shortly after Caroline went into theatre, her husband burst into our side room, without a baby. Our hearts sank. 'Is Caroline okay?' I shouted. 'Yes, she's fine', he rushed. 'Hurry, the theatre manager and consultant said you have to see your baby being born, get some scrubs on now!' I have never moved so fast!
On the 16 October 2016 at exactly 6am, Talulah Johnson-Ellis came into the world. She was perfect.
We always wanted a sibling. So, for our next child Wes would be genetically linked to them. Unfortunately, we had to change our donor which at the time was devastating. Not having a genetic link between our children at the time felt unfair – we later learnt this is not important as family is not always created by genes - something we now tell others. It was around this time I also decided to become a sperm donor. It seemed the right thing to do, as we needed eggs and there were others who needed sperm, so in 2018 I completed my donation.
A friend and fertility nurse came forward to be our known egg donor because of donor wait times due to our criteria. Francesca matched our criteria perfectly, this time we were matching the donor to my characteristics. Brown eyes, brown hair, olive skin. She was perfect and we were ecstatic. We moved our treatment to CRGH in London, who were very experienced in surrogacy.
Our embryo was transferred in December 2018, and on the 31 December our surrogate called us to tell us again, 'we're pregnant!' Duke was born on the 20 August 2019, healthy and gorgeous.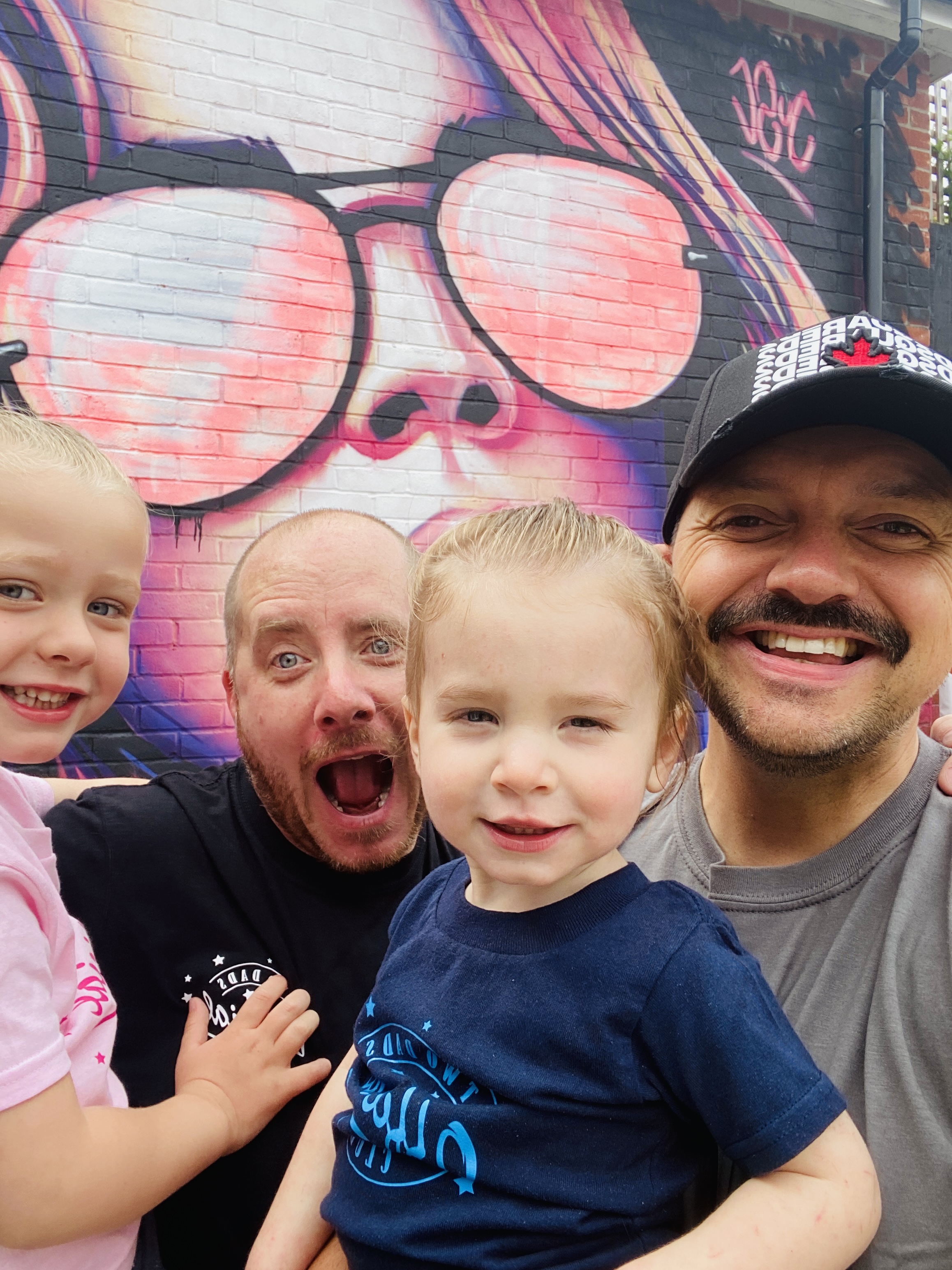 We now dedicate our life and all our spare time to supporting others with infertility, or who want to use surrogacy to build their family. We have contributed to the surrogacy law reform and continue to support the NHS to change policy, to make surrogacy understood as a perfectly safe way to build families in the UK.
And by the way, I found out this week that in 2020 my sperm donation had produced six babies, three boys and three girls. A proud moment for me, in a month of Pride for everyone else.
Author bio
Michael Johnson-Ellis has been a UK Surrogacy and Fertility Treatment advocate since 2015, when he and his husband (Wes) embarked on their first journey with their daughter (Talulah) who was born in 2016, and their son Duke born in August 2019. Michael is also a sperm donor. Since having Talulah, Michael and Wes have set up TwoDadsUK® which essentially was a light hearted way to raise more awareness about Surrogacy and same sex parenting.
 Their latest business venture was created over three years of hard work. My Surrogacy Journey® is the latest not for profit Surrogacy organisation. Designed to support everyone with vast membership benefits and professional and clinical support, when exploring Surrogacy. Michael was awarded one of only 22 Census Purple Plaques for his services to the Infertility and LGBTQ+ trying to conceive communities.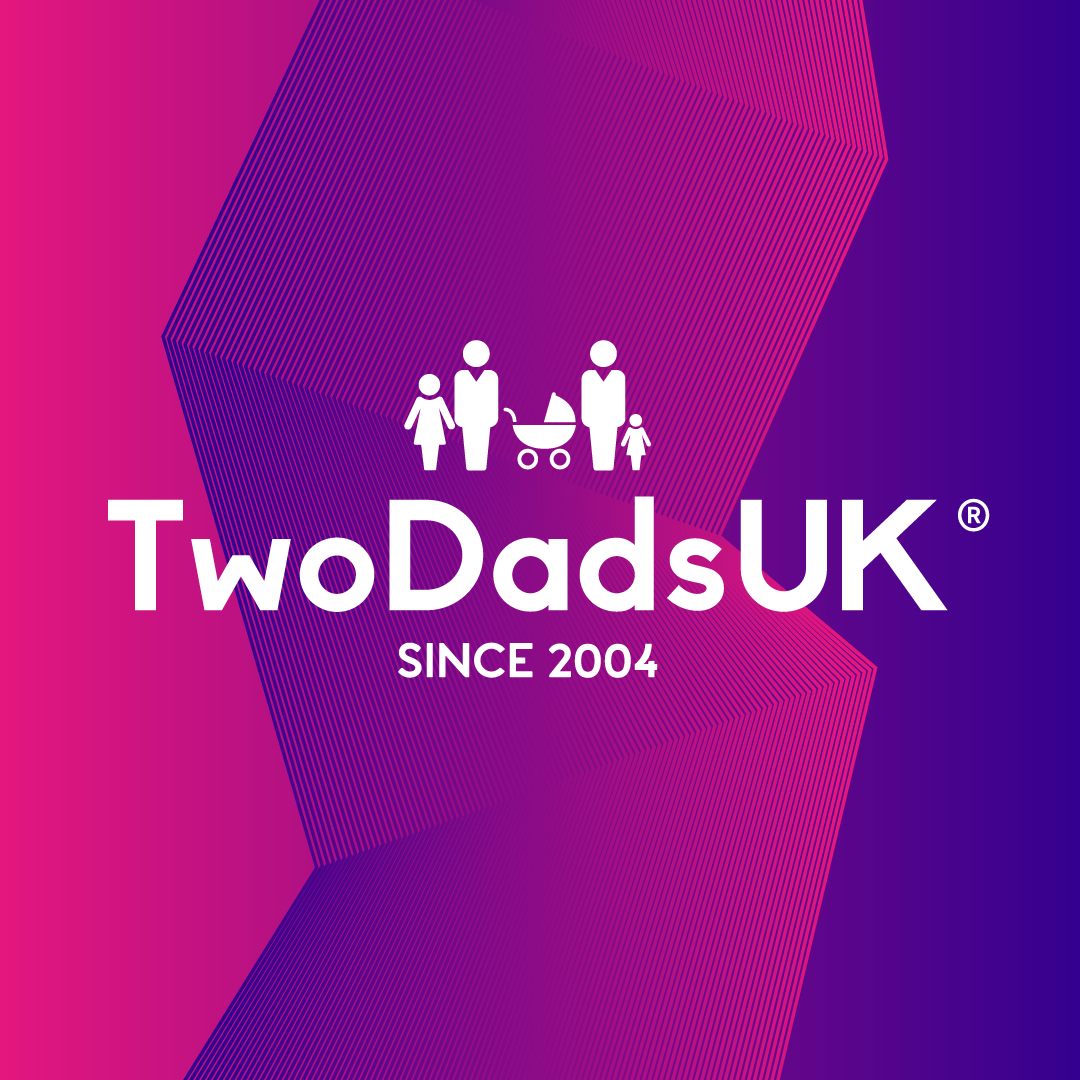 Disclaimer: The views expressed in this blog are those of the author, they do not necessarily represent the views of the HFEA.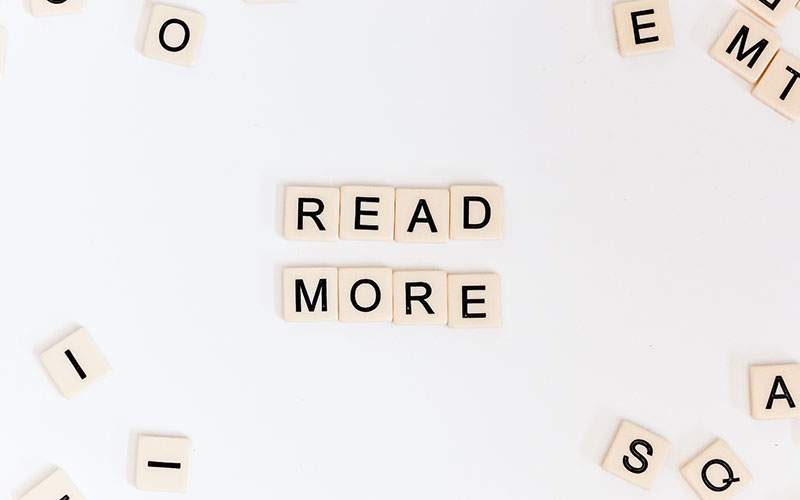 Review date: 8 October 2023