International Nurses Day: 'It's a job like no other'
To celebrate International Nurses Day, HFEA Clinical Inspector and nurse Nicola, blogs about what sparked her interest in nursing and how her 20 years of experience has equipped her well for her HFEA role.
As far back as when I was five years old, I knew I wanted to be a nurse. I had a dress-up nurse outfit and toy medical bag, and I spent hours bandaging my dolls.
Just before my student nurse training started in the 1990's, I read an autobiography of a couple who had used a surrogate to have a baby. It was such a fascinating story that I couldn't put it down, and by the end of the book I had decided that fertility nursing was for me.
My career as a fertility nurse began in 1999.
It's a job like no other. Fertility patients come from all walks of life, but they have all been on a difficult journey before they arrive at the fertility centre, and they all have the same end goal. It's the nurses job to help guide and support them through their treatment.
The role of a fertility nurse includes:
Pre-treatment consultations (to explain what will happen during the treatment cycle)
Assisting patients to complete treatment consent forms – slightly less complicated these days since the introduction of electronic consenting platforms.
Taking blood for screening tests pre-treatment, and for monitoring during the treatment cycle.
Instructing patients how to take medication for the cycle, and teaching patients to self-administer injections.
Monitoring the cycle by performing ultrasound scanning of the female to check the follicular development.
Assisting in theatre (scrub nurse) during the egg collection procedure.
Caring for the patient in recovery.
Assisting during the embryo transfer process by performing ultrasound scanning of the uterus (womb).
(Hopefully) performing the patient's first pregnancy scan around 6 weeks gestation.
Lots and lots of emotional support.
Fertility treatment is a series of hurdles to overcome and there is the potential for things to go wrong at every stage. For example, a patient might not respond to the medication, or might not have any viable eggs at egg collection. Sometimes, eggs fail to fertilise and there are no embryos to transfer. I've supported patients who are emotional, fraught and sometimes impatient because of this and who can blame them? I really cared about my fertility patients and tried to be supportive and helpful to them as they navigated the emotional minefield that is fertility treatment.
When I used to tell people I was a fertility nurse, the response I received every time was 'Oh, that must be such a lovely job!'
Well, yes, when it all goes well it is lovely. Over the years I have joyfully held many babies brought into the fertility clinic by the proud parents.
Here I am with one of 'my' IVF babies! (Permission obtained from the parents to share this photo.)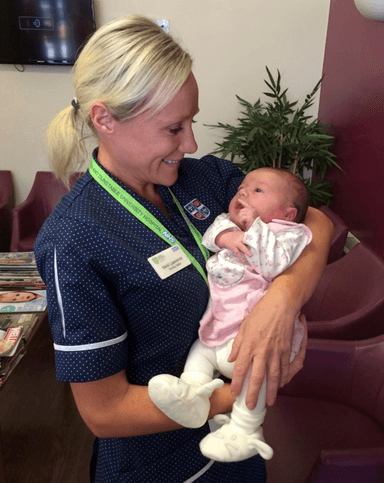 But with an average success rate per cycle of around 35%, it is a sad fact that more people fail to get pregnant than are successful. Patients then repeat the process again and again, becoming more despondent with each failed cycle. You are dealing with a lot of emotions. It's definitely a job full of highs and lows.
I enjoyed almost 20 years as a fertility nurse in various clinics, progressing from junior fertility nurse through to lead nurse, then unit manager.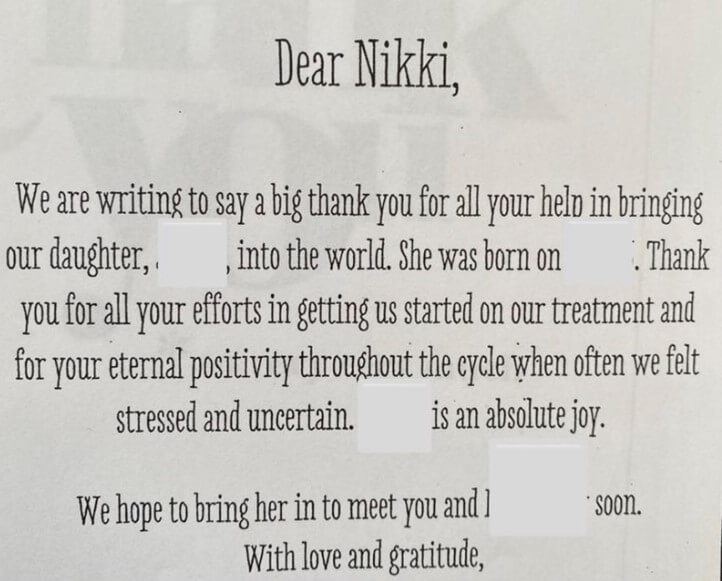 One day, relaxing on holiday, I was swiping through 'fertility' job adverts and I saw the advert for a HFEA inspector.
Could I do it? I asked myself. Could I move away from patient care? But I'd had a good long run looking after fertility patients and decided to go for it.
This will be my fifth year as an HFEA inspector, and I love the job. At times it's like being a detective! It's a varied, interesting and worthwhile job. I think that having experience of working in fertility centres has provided me with a lot of knowledge which is valuable to my role – even if it is sometimes just to reassure nervous centre staff when we arrive for an inspection that I was once in their position, and I understand how they are feeling!
I will always be a nurse though, and so, during the Covid pandemic, I answered the call for nurses to return to the NHS to administer Covid vaccines. I worked weekends at the vaccination centre (to ensure this did not interfere with my Monday to Friday inspector role.) It was meant to be a 12 week contract, but I ended up working weekends for 18 months!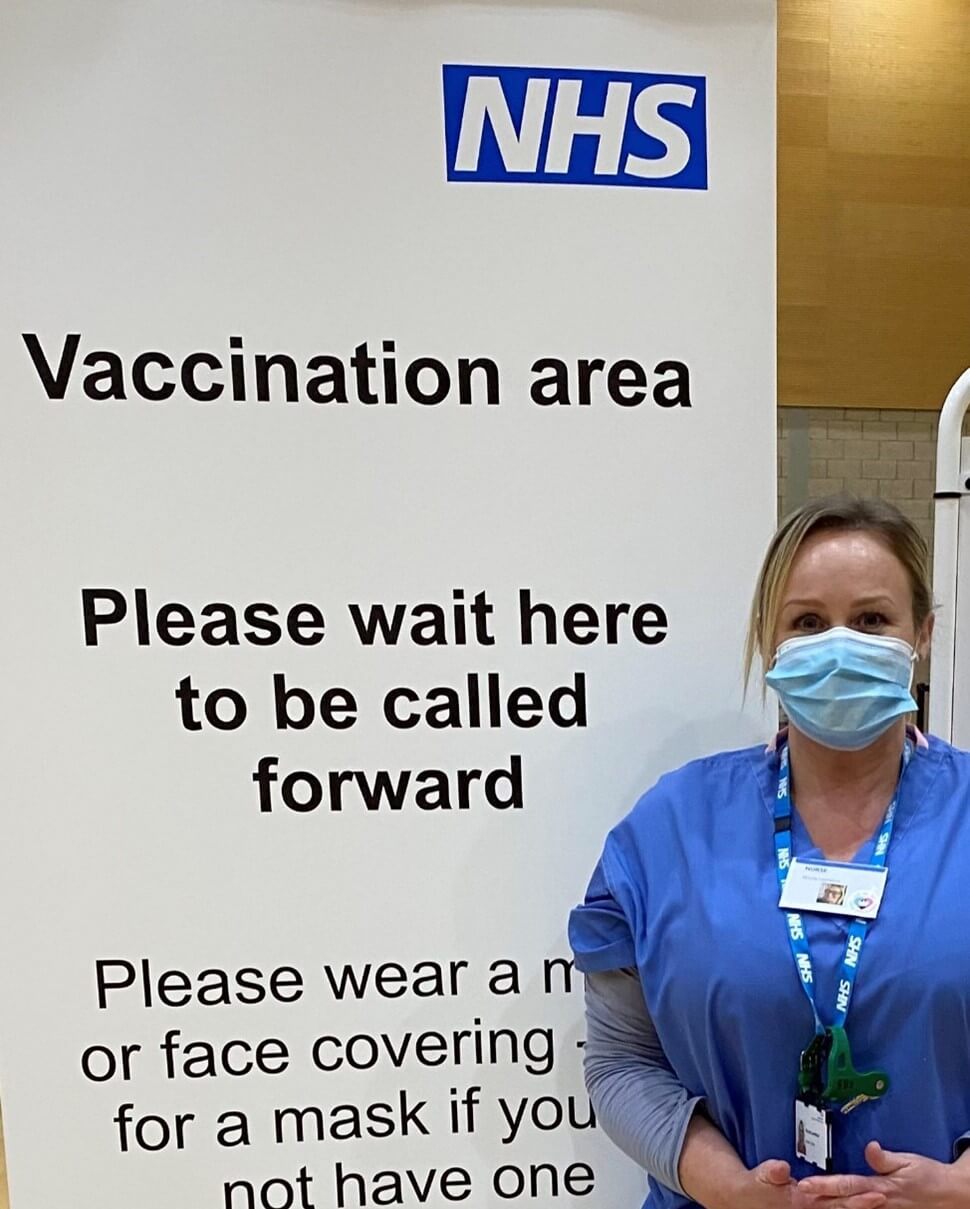 Now that job has ended, I work two Saturdays per month at a local hospital, caring for surgical patients. I enjoy getting back into a nurse's uniform, performing nursing tasks and supporting patients - it gives me an opportunity to get back to the basics of caring, and it keeps me up to date with all things nursing.
Nicola is a clinical inspector at the HFEA and a registered nurse. She worked for many years as a fertility nurse in London and the South East before joining the HFEA inspection team in 2018.
Review date: 1 September 2025